Found this in my spam emails, i don't know her from any sites and we would be on first name terms. I did search but if she's already known on these pages then moderators feel free to merge the thread
from:
elena.lenna2013@yandex.com
date: Mon, Oct 7, 2013 at 9:09 PM
subject: Helloooooo my new friend
Im Elena My age 28 years old. I find u and decided know more about u. I want to find a strong (man|a boyfriend} for relations. I hope that you are also serious. I am a single and want to find someone who will take care and understand me. If u like me also, answer me (asap|soon}.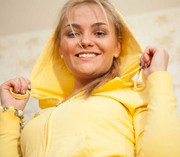 IP Address:
174.143.28.61
Organization:
Rackspace Hosting
City:
San Antonio
Country of Origin:
United States