Detail of transaction
From: bernard george <
bennngeorge001@gmail.com
>
Dear Friend,
SSgt.Bernard am George, a US They are serving at headquarters.
Multinational Corps Afghanistan, III Corps- Camp Victory, which
patrols Kabul province. I am desperately in need of assistance and I
have summoned the courage to contact you. I am currently in
Afghanistan and I found your contact in a magazine of Internet
addresses. I seek your assistance to evacuate the sum of $ 12,570,000
(twelve million five hundred seventy thousand US dollars) States or in
any insurance of their choice country, so you can be sure it will be
safe in your care until I complete my service here. This is not a
stolen money and no dangers involved. Actually, it's part of the funds
that we have discovered the residence to flee opium farmers in
Afghanistan.
I have now found a surefire way to get the package of Afghanistan for
you to collect. I do not know how long I will be here, as I have been
fortunate to have survived a 2 suicide bombings carried out explosives
Pure Divine intervention. This and other reasons put into
consideration have led me to seek help. If it might be of interest and
then try to contact me and we would work on the necessary paperwork,
but I pray that you are discreet about this mutually beneficial
relationship.
Contact me through my private mailbox:
bennngeorge001@gmail.com
so
that I can provide more details.
Respectfully,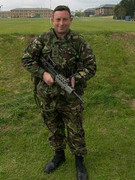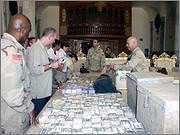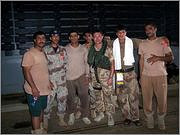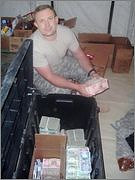 "afganistan_money.jpg"
"bernard_11.jpg"
"george_and_packing.jpg"