witty_isab90
Looking for Male
Age 28 y.o.
Country United States
City Agua Dulce,TX.
Here for Romance, Serious Relationship, Marriage
Marital status Single
Sexual Orientation Straight
Children I don't have children
Ethnicity Mixed
Religion Christian
Body Type Slim
Education Some college
Occupation Sales
Description
Personal Description I live my life with a strong intensity when pursuing my passions and interest am very much romantic, i love exploring , seeing new things and always love to learn from other peoples way of life or culture , i love traveling , body work out , swimming , cooking at my leisure times and learning more recipes lol, feel free to ask more about me on this journey ! I enjoy sports(watching/playing), weekend getaways, the beach, the desert, a good movie, stimulating and spirited conversations. I'm also a romantic and I'm hoping to prove that chivalry is alive and well.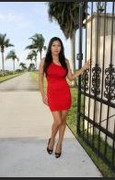 =>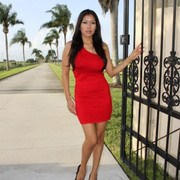 108.168.239.94 SoftLayer; bad IP proxy