https://www.zdf.de/dokumentation/zdfinf ... e-100.html
This Report was shown today in the early morning of zdfinfo. (Half in german/english). I'm sure that we've talked
here already about this Report before long time ..... but its always good to see again, how this Coffee-Boys (Ghana-Name for her Scammer coz they operate from Internet cafe)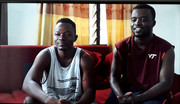 ... this are 2 Ghana-Scammer ...... They appear in Internet as white Female and as US-Soldier in Afghanistan. They talk about her work and how they scam people ... they have no guilt and hold scamming People for ok.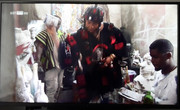 .... she's a Priest and also involved in this Scams. She get paid from this Coffeeboys and help them with "Magic/Voodoo" when Victims refuse to send Money.
... its a good Report from 40 min.