.... by Django Hurtig as:
marina.pokemonchik@gmail.com
..... from 419-Spam
Hello! How are you today? I hope everything is fine with you! At the beginning of my letter, let me explain the reason why I am writing to you. The local dating agency in my city gave me your email address. There they told me that you are looking for a woman for a serious relationship. I hope this is not a mistake, and you are really interested in finding a woman with whom you can create a strong alliance based on love, trust, honesty and respect. My name is Marina! I am 28 years old. I am from the city of Ulyanovsk, the central part of Russia. As you can see, in this letter I attached my photo. I hope this little message has interested you, and we will begin our communication. In any case, I wish you all the best. Sincerely, Marina
Received: from 195.54.167.153 (unknown [186.193.186.123])
Reply-To: "Marina." <
night.star.marina@gmail.com
>
From: "Marina." <
night.star.marina@gmail.com
>
Date: Tue, 22 Sep 2020 14:53:52 +0300
Jupiter Telecomunicacoes e Informatica Ltda
Imperatriz
Region Maranhão
65900-000
Brazil
IMG-0912390.jpg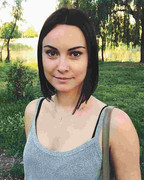 ..... add. Pic give a Hit in Twitter from 05.09.2015 but no Name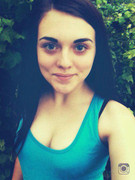 ....
BUT
Екатерина Попович/Ekaterina Popovich from Moscow
Administrative assistant by J.P. Morgan Bank International (LLC) in Moscow since 2018
https:/ /profiles-vkontakte.ru/114300303-ekaterina-popovich-moskva.html
https:/ /vk.com/id114300303 .... 211 Pics; 453 Videos, 1449 Audiofiles
https:/ /vk-faces.ru/search-base/114300303-popovich-ekaterina-moskva.html