Met him on the the Meeff app. So in Meeff it said he is 32, but when we talked he said he is 36. When I asked him about it he said someone else made the profile for him, because he didn't know how to.
Ok scammer.
He said he is deployed in Egypt.
He was one of those sweet talkers who comes on way too strong right of the bet with I love you's and how he wants to be with me. How people find this appealing I will never understand, but I won't judge.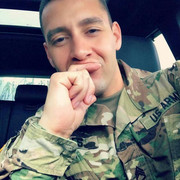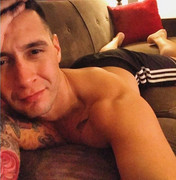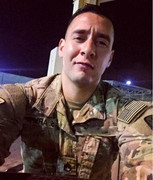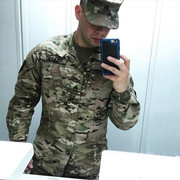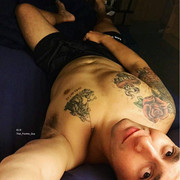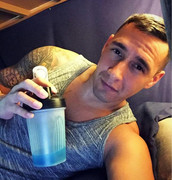 He would ask a question and then right after would say something sweet like this:
[15:45, 12/20/2019] Flores: How tall are you ?
[15:45, 12/20/2019] Flores: Always remember: to the world you are one person. But to me you are the world
[15:47, 12/20/2019] Flores: I'm a little tall than you dear
[15:47, 12/20/2019] Flores: I'm 159cm
[15:47, 12/20/2019] Flores: As we grow older together, as we continue to change with age, there is one thing that will never change. I will always keep falling in love with you.
[15:48, 12/20/2019] Flores: Do you love me <<---- He asks at the second day we were talking
[15:48, 12/20/2019] Flores: If you were a tear I would never dare to cry.
I might lose you. My love for you is deeper than the deepest ocean, taller than the tallest mountain, hotter than the hottest desert, and denser than the densest of forests
[20:17, 12/20/2019] Flores: You know you're the first person I first talk to in that site meeff <<--- Classic lie!
[20:18, 12/20/2019] Flores: Be the first person I met there and I really like you
[20:18, 12/20/2019] Flores: Since have got you has my woman am not more in that site anymore <<--- Another classic lie!
[20:19, 12/20/2019] Flores: Cos have see what am looking for
[20:19, 12/20/2019] Flores: You know without you my life is incomplete dear
Another interesting fact he said which really makes no sense at all was when he said he was going out with friends:
[22:02, 12/22/2019] Flores: Just go out to have some chopping visit some places here in Egypt
But how does that make sense when you are deployed to a war zone? And I'm pretty sure that even though soldiers have free days there they will still be in the base not going out for fun. Also, chopping is an interesting choice of words, because I googled what it meant and apparently it is some slang used in Singapore ( if I remember correctly ) when you reserve a table in a restaurant and you come earlier. Something like that. Also urban dictionary said it's slang for flirting with people
His explanation:
[22:11, 12/22/2019] Flores: Chopping is when you're and some of your partner go out to enjoyed yourself ... Swim in the pool
What I also found interesting is that whenever I would say Hello back to him he answered I'm good as if he thinks Hello equals How are you?
I could go on, but I will just get to the most important part. The scamming part. So basically he send me the rules and regulations he needed to follow.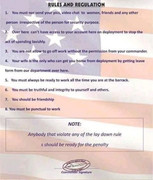 Oh yes, seems very legit.
Of course there was the "I can't access my bank account" thing. So he asked me to send his "commander" an email to ask for his leave. (( I always legit ask myself how they even think this makes sense? )) I had to send the commander this message:
Dear commander sir, <<---
I'm <INSERT NAME HERE> from <INSERT YOUR COUNTRY HERE> ..I'm written you on behalf of my fiancee ((
)) Sgt Flores Paul under your deployment command in Egypt , to please kindly release him on private compulsory leave to come an meet me in the Netherlands for us to go on date and for us to plan our future together for a better tomorrow.
I will so glad if my request can be favorable granted.
Yours sincerity,
<INSERT YOUR NAME AGAIN>
So I copy pasted this with all it's glorious spelling mistakes into an email to his "commander".
The email address is:
Commanderzone1@usa.com
First response:
General Gustave F. Perna <
commanderzone1@usa.com
>
Za 21-12-2019 16:58
MADAM
YOUR REQUEST HAS BEEN RECEIVED AND WE'RE GOING TO GET BACK TO YOU SHORTLY AFTER RECEIVING THE CONFIRMATION FROM OUR BASE HEADQUARTER IN UNITED STATES WASHINGTON DC WITHIN 24HRS.
Us.military zone
Second response:
General Gustave F. Perna <
commanderzone1@usa.com
>
Zo 22-12-2019 15:02
> MADAM
>
> YOUR REQUEST HAS BEEN ACKNOWLEDGED AND WE'VE GRANTED SGT.FLORES PAUL 2MONTHS VACATION TO MEET YOU IN <INSERT YOUR COUNTRY HERE>.YOU WILL NEED TO PAY THE SUM OF 650U$D FOR HIS PLANE TICKET AND AFTER WILL BOOK HIS FLIGHT TICKET,IT WILL BE SEND TO YOUR EMAIL,FOR YOU TO KNOW THE DATE, TIME AND VENUE OF HIS ARRIVAL AT THE INTERNATIONAL AIRPORT IN YOUR RESPECTIVE COUNTRY AND HIS TRAVEL ALLOWANCES FEE WILL BE PAY INTO YOUR ACCOUNT AS HIS GEUST 5HOURS AFTER CONFIRMING HIS ARRIVAL TO YOU <INSERT YOUR COUNTRY HERE>.
>
>
> NOTE: YOU WILL MAKE THE PAYMENT IN WESTERNUNION OR MONEYGRAM WITH OUR MILITARY AGENT DETAILS TO ANY GIVEN COUNTRY OF OUR MILITARY BASE HEADQUARTERS AROUND THE WORLD.
>
>
> Us.military zone
Third response:
General Gustave F. Perna <
commanderzone1@usa.com
>
Zo 22-12-2019 22:17
Madam
You will pay in Westernunion or Moneygram with these our Agent details..
First Name:ALAA
Second Name: ABDELNASIR
Last Name:ABOOD.
City: Cairo
Country:Egypt
Country code +20
WESTERN UNION AND MONEY GRAM
Note: Send me the receipt after payment..
Us.military zone
Then days later after I already ghosted them I received another email in my spam:
General Gustave F. Perna <
commanderzone1@usa.com
>
Zo 29-12-2019 21:22
Madam
The admin is expecting you to make the payment!!!!
Us.military zone
About the phone number he is using I actually got a name!!!:
Name: حماده ابوحيه ( Can someone read this? We might actually get the real person behind this! )
Country code: +20
Telephone Number: +201153087509
ISO 3166-1 alpha-2 code: eg
Telecom Provider: Etisalat
Network Type: CDMA / GSM
Country : Egypt
Also he is still using this phone number for scamming purposes ( I blocked him, but apparently he didn't block me so I can still see his changes in picture he is using as avatar. He changed it to this ( still pictures the same military man he is stealing pictures from so no face change ):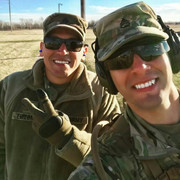 About
commanderzone1@usa.com
:
IP Address: 74.208.4.200 ( Hostname: mout.gmx.com )
ASN: 8560
City: Chesterbrook
State/Region: Pennsylvania
Country Code: United States of America
Postal Code: 19087
ISP: 1&1 IONOS Inc.
Time Zone: -05:00
Also found this IP in there:
IP: 10.152.27.29
ISP: Private IP Address LAN