=> Skype: steven jay, Maryland, Hyattsville, United States, live:stevenjay212
=> B:
SteveN, 57
CA, United States
I'm here to date with girls, 46-65
I'm a kind person with an interesting and active life. I have a lot of interests and I am open to know all new things and I am ready to explore the world. I am a very open-minded person who is ready to absorb everything new and interesting! I am an energetic, creative, romantic and sociable man with a great sense of humor. I want to believe that there is only good in people and that it is not hopeless and there is love in the world. That is why I am here. Beauty of nature is so captivating and there are still so many things that we don't know. Well, I want to feel love, I want to know love and I want to give my love to someone that will cherish a lot! I adore children and their questions about this world. I love my family and friends. I am glad when the weather is good and the sun is shining! I like to get a sun-tan therefore I adore summer sunny days.. I adore nature and I enjoy many outdoor activities! I just love this life and like to live it..
Interested in
A loving and faithful woman who will become my future partner. Someone who can share his precious time with me and will bring life to the fullest. Someone who stand by me, who is honest, faithful, caring and loyal. He must be flexible and open minded. Someone who can appreciate my achievements in life.
Personal info
Relationship status:I'm single
Sexuality:I'm straight
Appearance:5' 9'' (175cm), average body, black hair and hazel eyes
Living:By myself
Kids:Already have
Languages:English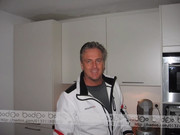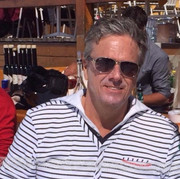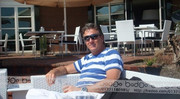 avatar Yahoo of
stevenjay212@yahoo.com
is