pictures are stolen from Dr. Mark S., who has chosen to stay anonymous
- where did you meet him?
sg.match.com.
- his profile details, especially location, occupation and personal description
First knew him as user: 101ssargo, calls himself Arrigo Carlo, widower with daughter who is supposedly in boarding school. Interior designer for commercial properties. Originally from Italy, born in Poland, living in London before moving to Singapore.
- 6ft 2in, blue eyes, brown hair, Gemini, Conservative
Suspected he's a scam because under his new new profile user:markpaeds64, he is now from Gothenburg, Sweden.
6ft 1in / 5ft 11in, brown eyes, widowed for 6 years, Leo, Liberal, Occupation now under Medical / Dental / Veterinary
Profile description for user: 101ssargo
Thanks for taking the time to read my profile. I would describe myself as an honest, sincere and loyal individual. I have a big heart, am easy going, have a great sense of humor, and genuine. Communication, good morals and integrity and a good sense of humor are important qualities to me. My friends describes me as intense, spontaneous, passionate, creative, thoughtful, genuine, caring, generous, and funny. I am a positive, happy, fun person. I love life and love people. I love making others smile and laugh and I am often smiling and laughing myself. I am adventurous and curious and love to do and learn new things. I am self-confident, honest, genuine, generous, and caring. I love doing nice things for others, sometimes without them knowing. I enjoy working together with others to achieve a set outcome and I believe I will enjoy that in a personal relationship as well.
I am looking for a woman who above all is honest, likes to laugh and joke around and be silly at times,yet knows when to be serious, is direct and straightforward and can talk about most anything with her man. I want us to be the best of friends, who can't wait to be with each other. Someone that doesn't look so much into what they are doing as much as who they are doing it with, with the right person anything can be fun, even doing nothing at all. Someone who likes to cuddle, hold hands when walking, not afraid to show affection I believe partners should respect, trust, compliment and bring out the best in each other. You should have a strong connection with your family and understand the importance of that.
I need someone serious, matured and know what it is to be in love not just one make up face girl, saying I love I love you and its all ends up I another divorce someone who can be comfortable at an important public function but has no problem getting sand between her toes at the beach!
Sure enough of herself to open herself to loving and caring about that special man in her life and Intelligent, funny, honest and responsible
yeah, a woman who can communicate what she desires and has the ability to listen, won't be as a playmate and also she need to be ready to for commitment if the relationship matures I am a very passionate man, and I need a passionate woman to be my partner,someone who is romantic, and thoughtful when its the right time, I like touching and being touched,caressing and being held or just holding hands while watching a movie or sitting.
- his letters
Hello XXX,
How are you doing today? Hope you are had a beautiful day. I am glad to hear from you and knowing you a bit more. I am not sure what your intentions might be joining the dating world but for me, this is about meeting that special someone i will most likely passionately connect with. I have heard stories about online dating and some how i have developed some believes that this could really work for me. I hope you understand, Maybe you could share a little light on what your intentions might be and what kind of man your heart mostly desires to find. I might be the one i might not but i suppose there's only one way to find out right? I understand that for every successful relationship there has to be a very well structured foundation of friendship but still, it's important that we understand what our hearts mostly desires. I want an honest,faithful and trustworthy woman, who know what it means to be a woman, who understands what it means to be in love and make me feel at home and I will make her happy everyday of our lives together. I hate mind games, life is too short for it. There are many places I would love to travel to one day, many things I love to do, but it really is more fun when one has the "right" person to share these with! I love taking off for the day and just exploring new places, or a weekend trip! I love being romantic--holding hands, candlelight dinners for two, and pleasing the woman I care about. Mutual respect is very important to me. I am no stranger to the kitchen - I enjoy cooking as long as there is someone to share a cocktail and engage in sparkling conversation. In cooking, like most things in life, the journey is just as enjoyable as the destination. I enjoy a good bottle of wine or cup of coffee with that special someone. I love to snuggle and cuddle up with a great movie, especially when it rains. Really i love romance and just getting lost in that special someone's eyes as we talk and laugh. I enjoy meeting people and enjoy a variety of recreational activities. My favorite outdoor activities are exploring, hiking, camping, canoing, bicycling, motorcycle riding, fishing and sightseeing. I am an interior designer, mainly on commercial properties. I moved here about 4 months ago. I am starting my company here. Those are pictures of my family. One with my only brother and his wife. one with my mom and my brother, one with my late Dad and the other with my daughter. My dad passed away last year. My brother works offshore in Libya. Him and his wife works in the same company, usually in Poland every other 4months to see my mom. My daughter is a boarding school. Usually here only on Holidays...That is much about my family, Well I have never told anyone about my family just this soon. I feel we are connecting very well. I would love to know much about you also..smile. I would love to know you better. In the meantime, Have a great night. Looking forward to hearing from you. Bye for now. Arrigo
- any additional info
He created new profile under username:
markpaeds64
(this profile is still on match.com but appears to be inactive)
Profile description for markpaeds64:
I am Originally from Gothenburg, Sweden. I come from a family of 3. I am 6"1. tall, Brown eyes, widowed for 6 years. A loss that has greatly affected my life and career.
I'm somewhat of an amateur musician. I play the Guitar and I play the piano at the house.
I love the singing of birds, freshness of the beach air and the silent sound of water soft splash on a surf. I am fond of children, animals, music, reading, traveling,cooking,gardening and singing. I'm a person who has courage and will-power to withstand difficulties and strenuous routines in life.
I Work hard and play hard.I love cultural diversity and learning new things. I like to be spontaneous and enjoy the present moments. I desire the same. I need someone that can socialize and entertain, be elegant and sophisticated, and enjoy downtime with phones off, a pizza, a fire and a movie. Gimme a nice relaxing tropical island or the dog park, I am adaptable. Most important to me is to have someone special by my side that is as proud of me and being with me as I am with her. I am looking for a woman who loves her culture and will love to share with me happily.
I'm romantic if I must say and easygoing and I'm not afraid to take chances in life, I believe in miracles, endless love,fate and I value honesty. Everyday I wake I learn more but myself and my experiences either good or bad keeps me going.
You should be warned that I like to laugh and think two people should have fun together - I'm always surprised at people who have forgotten how to play and joke. I love deep, serious conversations, especially by a fire and with wine, but I'm equally up for puns and word play. There is nothing more romantic that a woman who makes me laugh. I love fun as well. We can dance in the rain and giggle like school kids. I enjoy beach walking as well. I love the cool winds and sea breezes, It brings back memories i have long lost.
I'm full of life and hungry to love and ready for a long term relationship. If you find my profile and it interest you , Please feel free to drop me a note.
Pictures for user: 101ssargo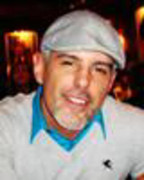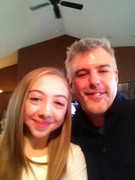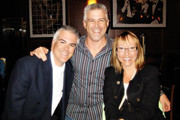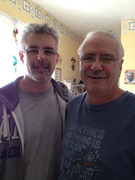 Current display pic for markpaeds64