pictures are stolen from an Australian model David Hart:
http://www.starnow.com/davidhart7
" onclick="window.open(this.href);return false;
was
blpdavid on idating4you
, but got booted.
mugu is also using the real man's name.
junkmail:
WOW!!! They say a picture is worth a million words. I am almost speechless from yours. But I don't intend to spend the time boring you with how good you loo. hope we can get more close with out communication more often. never mind here is my privet email
dhart1953@rocketmail.com
Best Regard
David.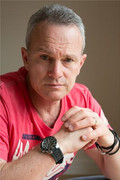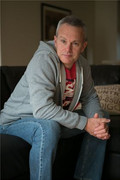 Received: from
[197.242.113.91] - Nigeria
From: David Hart <
dhart1953@rocketmail.com
>
Hey,
Its nice to hear from you...how are you doing today? and how is your weekend going so far? sorry you can fund my profile anymore, myself cant fund my profile, i don't really no what is the problem.Hope we can get more close with out communication more often than this. Well
am David from Australia but presently live in Washington DC
5ft10inchs Tall, 53yrs old a widower but have a daughter am an Architect and a Contractor with registration in several less developed Countries in Europe, Asia and within America and I am into road construction and repair.
I must be frank that knowing you is a thing of Joy and I look forward to meeting with you soonest in person if things work out for us. I will desire to know you better such as what is your favorite color, your best food, the most interesting place you want to be?
What attributes and attraction do you want in your man, what do you hate to notice in your man?
Tell me about yourself; as in what qualities you think you possess and it is rare among women which any man will die for. please tell me where originality where you from.
Gina, its wonderful to know you, and I look forward to meet with you in person soonest. To be frank with you, I am filled with so much thoughts within as I already promised myself never to fall in Love since my Ex-wife died.
But, now I am having a re-think cause I am always lonely on Weekends because of the way myself and my Ex always lay in each other arms when she was alive. Although I promised myself never to Love again but I can't help it any more and that is why I am looking for someone to share my feelings with.
I want us to take this serious as I am having a great soft spot for you. I am a straight person that finds it difficult to be diplomatic with the truth.
I am a serious minded person and I seek for a long time relationship that might end up in marriage in the nearest future but starting as mere friends.
I prefer to be defeated saying the truth than to win by lies; I prefer a lady that is not ashamed to say who she is or what she has been through.
My favorite meal depends on the sea food attached to it and I love it grilled. How about you Reply?
Yours Sincerely,
David.