Pictures stolen from retired army sergeant, Roger G.
facebook.com/roger.good.5688
Split from topic:
http://www.romancescam.com/forum/viewto ... =3&t=59554
"
Metrodate
Wilson07
47 - Male / Straight
White/Caucasian / Catholic
Height: 5'10"
Non-Smoker / Has Children
Seattle, WA, US
Mails
From Wilson07
To XXX
Mi, Jun 19, 2013
2:28
Delete
Hello, I am Wilson
You are very beautiful and also i like what you wrote about yourself. I'm seeking for a serious relationship with someone to spend the rest of my life with Honesty,trust and Respect. Also someone to love and accept for who she is and won't try to change her but bring out the best in her. I hope you are the one i've been searching for? Let us get acquainted and get to know each other better.
Kisses
Wilson
From Wilson07
To XXX
Sa, Jun 22, 2013
3:58
Delete
Thanks for the response. Here is my email address,
wilsongood@hotmail.co.uk
Skype wilsongood07
Tell me more about yourself and also send me some photos of you.
take care
Von: Wilson Good [mailto:
wilsongood@hotmail.co.uk
]
Gesendet: Sonntag, 23. Juni 2013 17:59
An: XXX
Betreff: RE: Dear wilson
Hello beloved XXX
How are you today? Hope you are in good health?
I am so happy to have communication with you. I feel different now that I'm in contact with you. Ever since my wife Natalia died, life has not been easy for me which I have been in loneliness. I decide not to have any other woman in my life for past two years now, I had a re-think that I really need to start a new and exciting chapter in my life because I realize that it's time to stop being alone as life is too short. I have been in the site not long ago and i have not found my match.
I know we are far apart but distance can't be a barrier for friendship. If only we can understand each other and also build trust between us then distance can't be a barrier to us..
About my son
My son is 3 and a half years old and his name is Michael Jay Good. I like to call him Jay most times.. My wife Natalia gave birth to Jay on the 10th July, 2009. He was 1 years old when his mother died and I tried to raise him up with the help of God. You know it was not easy for me then as a kid he is at that time and I been a man, that was when I realize the important of mothers in a man's life. My dear, it was not easy for me, I went through hell of both heart breaks and loneliness for two years. I employed a Nanny from UK by name Elizabeth Jones that is taking care of him whenever i am not at home.
About me:
I am Wilson Good by name like I told you, am from United States of America in Washington my state. I was born on 30th of September, 1965, I grew up to my 21 years in America with my mother and my father, my father died a week after my birthday which turned me to 21years. My father is a USA citizen while my mother is from UK. I lost my late father when I was 21 years old and five years after the death of my father, i lost my mother. I graduated from US ARMY COLLEGE as a USA ARMY.
About my wife:
My wife's name is Natalia, she is from Germany. She was 39years old born on 9th of April 1973. Natalia was a Doctor by profession; she graduated also from Bristol University and had her Doctorate Degree as a professional doctor. Her mother is from Russia and got married to a German man and gave birth to 3 kids, two boys and a girl which my wife Natalia the only daughter of the parents.
About my work:
I am a Sergeant in the USA Army and i like my job. I was currently deployed in Libya in North Africa for peace keeping. I have been here for 1 year and i have just 9 months left to leave this place. Being an Army is the best feeling in the world. The sacrifices are hard and the title is literally earned through blood, sweat tears. Tears being the hardest. Most people react to you with a sense of awe and respect. Being thanked for what we do makes all the sacrifices worth it. However, no amount of money you could make could ever bring you the sense of respect, pride and belonging that you will find as an Army. I love my Job. I love it. You'll gain many things in any branch in the military. Every branch offers something to everyone who joins if they are joining for a legitimate reason.
I have some old friends from back home but I soon learned that home never changes. I have moved on and accomplished great and amazing things but the people at home will always be just that. At home, no friends supported me for joining the army. Most of my old buddies in life decided to remain in a lifestyle where they went nowhere in life, so I chose to not be friends with them any longer. When there is a war people's views always change about the military.. Abraham Lincoln said "Most people wonder if they have made a difference in the world but Armies, we don't have that problem. Electronic devices are not always allowed here in the camp but i am communicating with a military device and in a hideout where i will not be seen because if i am caught i will be punished.
My dear friend, I'm an honest man, loving, caring, romantic, sporty man. I enjoy life and good in listening and giving space. Have a great sense of humor but serious too and knows how to put a smile on a woman's face. Honey, you are welcome into my world. We will live to make a great family with our kids if we give love a chance. They do say love comes and goes, and to that I disagree. So, here's my love for you, take it and don't let go of me. I chose to love you in silence, for in silence I find no rejection. I chose to love you in your loneliness, for in your loneliness no one owns you, but me.
My dear, I must tell you that I have all I need for comfort but it's not complete without a woman. My dream is to have a loving family. I am willing to travel to other country to find true love. I'm ready to learn other country's culture and language. I need to belong to one woman and make her feel special and loved. I am loving and caring. I'm living a good life but the missing ingredient is the sharing of love with a true life's partner..
Distance does not matter to me because when two people fall in love they will find a way to be together in the future. I need my soul mate! I would want to respect my woman and enjoy all the fun and tenderness we can have together. I would give up anything just to be with you. I adore you! Honey I attached some of my pictures in this mail.
Thanks for telling me more about yourself and please send me some photos of you. I hope to read from you soon and look forward to maintain our communication here.
Take good care of yourself for me.
With lots of love
Wilson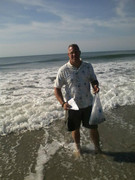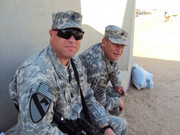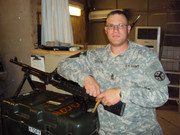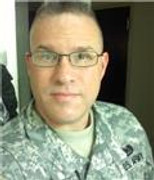 plus pic from:
http://www.romancescam.com/forum/viewto ... =3&t=59554
" onclick="window.open(this.href);return false;